High carbon steel vibrating screen mesh for crusher machine
Vibrating screen mesh can also be called wire crimped mesh, galvanized crimped wire mesh, black steel crimped wire mesh, stainless steel crimped wire mesh. According to different uses, the vibrating screen mesh can also be used in used in quarry, mining, construction and many other industries.
Detail Description
Material: black wire, spring wire, manganese wire and stainless steel wire.
Surface treatment: Galvanized or paint.
Wire diameter: 0.71mm-12.5mm
Mesh aperture: 1mm-100mm
Hole Types: Square, Rectangleand Long Slot.
Features: 1. Professional production equipment, many machines and equipment, and the product mesh is relatively accurate
2. High endurance and high mechanical efficiency
3. The tablet is proper, with good reticulation
4. Rich experience, according to different methods, increase the production method of products
5. The edging can be customized according to customer requirements, such as shape, size, size, material, weldable, etc.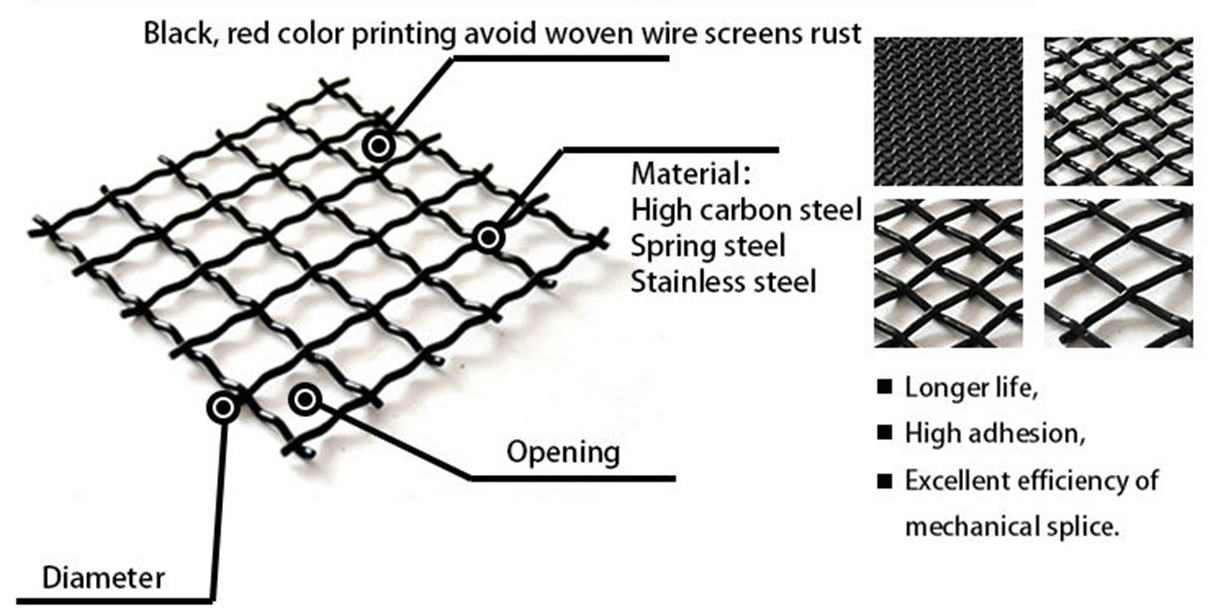 Knowledge
Wire diameter: 0.71mm-12.5mm
Mesh aperture: 1mm-100mm
Woven type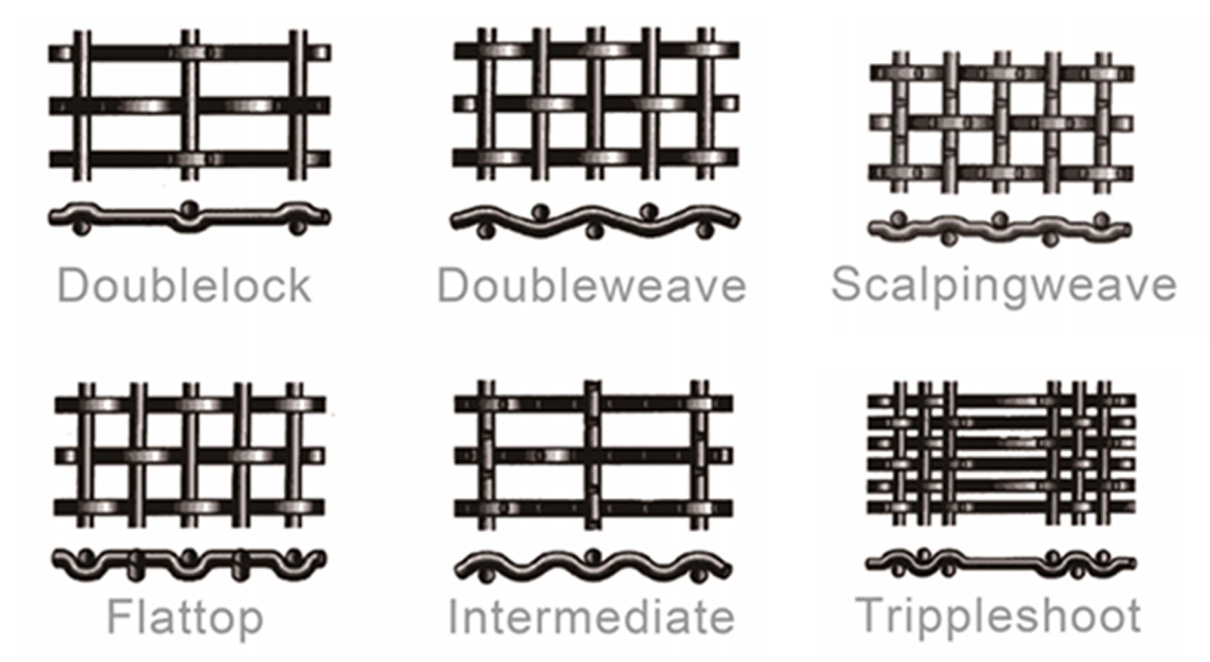 Woven process

Packaging
Packing method: pallet, divided into wooden pallet, iron pallet; moisture-proof wrapping paper

Application