Crimped wire mesh can be also known as the iron crimped mesh, galvanized crimped wire mesh, white steel crimped wire mesh, black steel crimped wire mesh, copper-clad steel crimped wire mesh, stainless steel crimped mesh and black iron crimped mesh according to different materials. Crimped wire mesh is manufactured by weaving longitudinal and transverse wires together. It is made in a variety of materials through the crimping mesh machine, a kind of universal wire products with square or rectangular openings. Our crimped wire mesh products are made of galvanized wire mesh and stainless steel wire mesh. According to loading capacity and wire used, it can be separated into the heavy type and light type.

Decorative Crimped Woven Mesh is mostly made of high-grade stainless steel, copper or brass. Alternative metals are sometimes chosen for a specific environment. Decorative Crimped Woven Mesh is an exceptional element for architectural decoration; they can easily catch your eyes. Many of our products are produced with inspiration from architects and designers for interior and exterior architectural decoration purposes.

Product Description
Materials: The following are the most common types of woven wire cloth materials:
Carbon Steel: Low, High, Oil Tempered

Stainless Steel: 304, 304L, 316, 316L

Copper and Copper Alloys: Copper, Brass, Bronze, Phosphor Bronze

Aluminum, aluminum alloys
※Stainless steel wire mesh, specifically Type 304 stainless steel, is the most popular material for producing woven wire cloth. Also known as 18-8 because of its 18 percent chromium and eight percent nickel components, 304 is a basic stainless alloy that offers a combination of strength, corrosion resistance, and affordability. Type 304 stainless steel is normally the best option when manufacturing grilles, vents or filters used for the general screening of liquids, powders, abrasives, and solids.
Process: After first rolling, two-way wave bending, locked bending, flat-topped curved, two-way bending, one-way wave bending, rectangular mesh weaving, the mesh has woven solid, durable, mesh uniform characteristics.
Mesh count: 1mesh-24mesh
Width: 0.5~3.0m(as request)
Length: 0.5~30m
Wire Diameter: 0.5mm~4.8mm
Hole size: 3mm~50mm
Mesh Type: square mesh and rectangle mesh
Edge type: plain, bent and reinforced hooked
Weaving Method: double crimped, flat top crimped, intermediately crimped and lock crimped
Images of Crimped Wire Mesh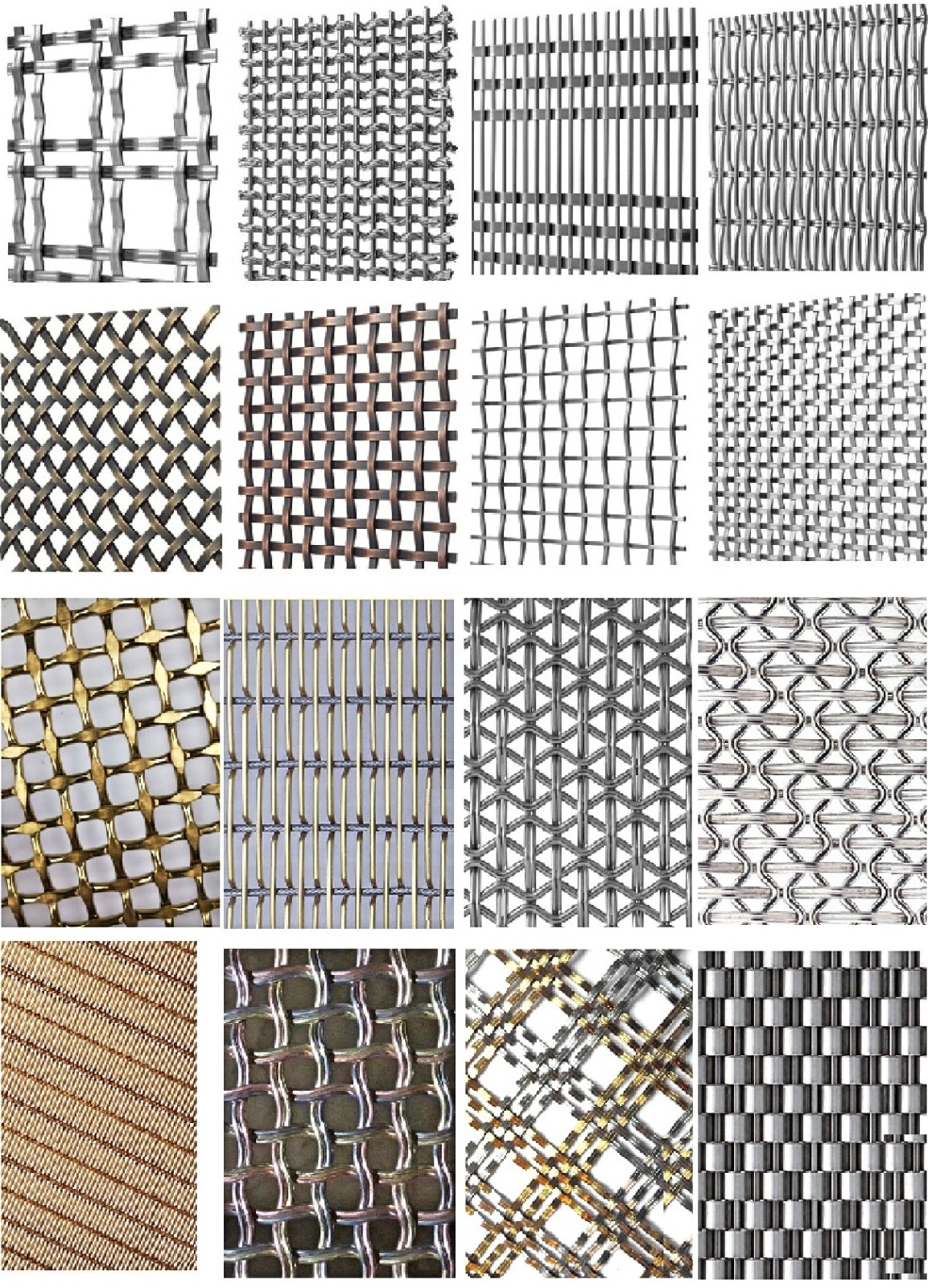 ※Special opening or wire diameter can be specially made.