16 mesh Copper Brass Plain Woven Wire Mesh for Filtering
Copper wire mesh frequently utilized in applications requiring shielding of electromagnetic interference. MOQ: 100m2 Price: $60-$90 Sample: free Application: filter mesh
Detail Description
Usage
Copper wire mesh frequently utilized in applications requiring shielding of electromagnetic interference.

The reduction or exclusion of Electro-magnetic interference is dependent upon the signal amplitude and frequency in relation to the many combinations of mesh count, wire diameter and weaving materials available.
Feature:
non-magnetic, wear resistance.

acid and alkali resistance, good ductility.
good conductivity, good heat transfer performance.
Optional range
Mesh count:1-200 mesh
Wire diameter:0.05mm-2.03mm
Common roll size:1*30m
Other size:1.2*30m,1.5*30m,2m*30m etc
Mesh
Wire Dia. (MM)
Opening(mm)
SWG
mm
inch
6mesh
22
0.711
0.028
3.522
8mesh
23
0.610
0.024
2.565
10mesh
25
0.508
0.020
2.032
12mesh
26
0.457
0.018
1.660
14mesh
27
0.417
0.016
1.397
16mesh
29
0.345
0.014
1.243
18mesh
30
0.315
0.012
1.096
20mesh
30
0.315
0.0124
0.955
22mesh
30
0.315
0.0124
0.840
24mesh
30
0.315
0.0124
0.743
26mesh
31
0.295
0.0116
0.682
28mesh
31
0.295
0.0116
0.612
30mesh
32
0.247
0.011
0.573
32mesh
33
0.254
0.010
0.540
34mesh
34
0.234
0.0092
0.513
36mesh
34
0.234
0.0092
0.472
38mesh
35
0.213
0.0084
0.455
40mesh
36
0.193
0.0076
0.442
42mesh
36
0.193
0.0076
0.412
44mesh
37
0.173
0.0068
0.404
46mesh
37
0.173
0.0068
0.379
48mesh
37
0.173
0.0068
0.356
50mesh
37
0.173
0.0068
0.335
60X50mesh
36
0.193
0.0076
-
60X50mesh
37
0.173
0.0068
-
60mesh
37
0.173
0.0068
0.250
70mesh
39
0.132
0.0052
0.231
80mesh
40
0.122
0.0048
0.196
90mesh
41
0.112
0.0044
0.170
100mesh
42
0.012
0.004
0.152
120X108mesh
43
0.091
0.0036
-
120mesh
44
0.081
0.0032
0.131
140mesh
46
0.061
0.0024
0.120
150mesh
46
0.061
0.0024
0.108
160mesh
46
0.061
0.0024
0.098
180mesh
47
0.051
0.002
0.090
200mesh
47
0.051
0.002
0.076
Material
brass wire--purity--Cu: 65% , Zn:35%
red copper wire--purity--Cu:99.8%
phoshpor bronze wire--purity--Cu:85%-90% , Sn:5%-15%
Knowledge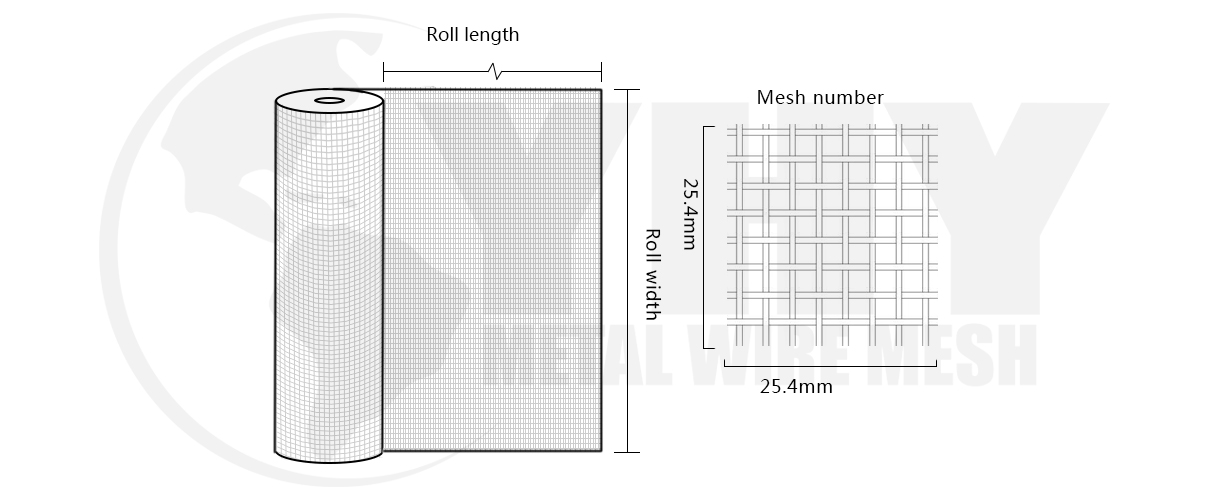 Packaging

Application